The Art of Gazebos: Design, Utility, and Personalization
Gazebos, often underestimated in the realm of outdoor furniture, possess an understated charm that can transform any outdoor space into an inviting haven. In this comprehensive guide, we will unveil the intricacies of Gazebo design and usage, delving into the nuances that make these structures an essential addition to your outdoor oasis.
The Multifaceted Essence of Gazebos
At first glance, Gazebos might appear as mere shade providers, but they offer a multifunctional design that can revolutionize your outdoor experience. These versatile structures effortlessly transition between various roles.
Gazebos are designed to shield you from the sun's harsh rays, creating a tranquil refuge where you can relax, read a book, or simply enjoy a moment of solitude. Their well-ventilated design ensures that you stay cool even on the hottest of days.
Additionally, Gazebos serve as ideal outdoor dining areas. The intimate setting they provide elevates your dining experience, making every meal feel like a special occasion.
Gazebos are also excellent venues for hosting small gatherings or parties. They offer a cozy yet open-air ambiance, where guests can gather, socialize, and create lasting memories.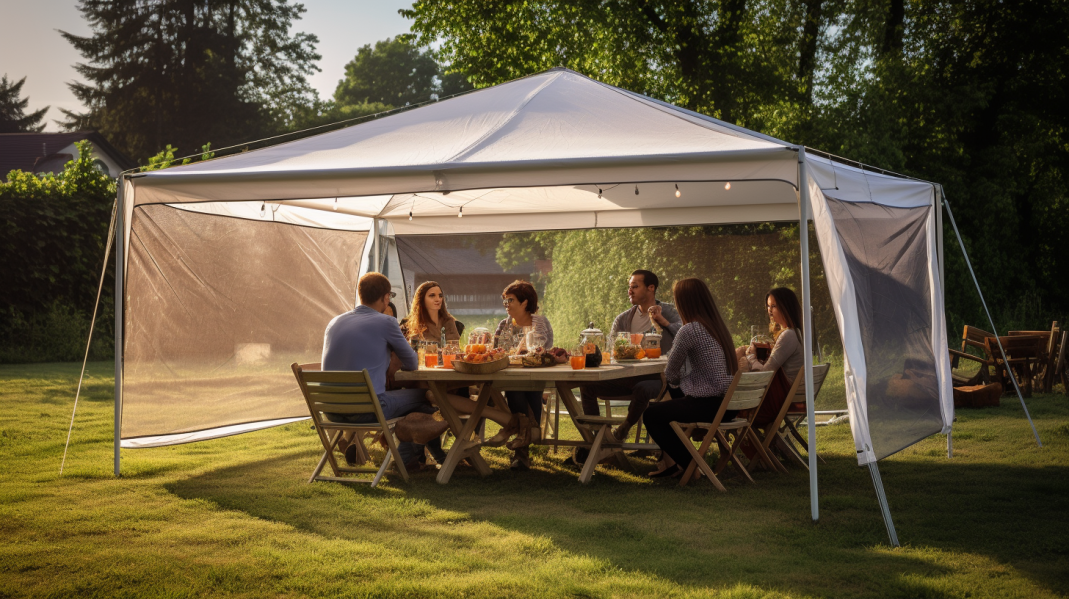 Diverse Gazebo Designs for Every Taste
Gazebos come in a plethora of design styles, ensuring there's something to suit every aesthetic preference and functional requirement.
Classic-style Gazebos exude timeless elegance with their ornate columns and intricate detailing. They are perfect for those who seek to infuse a touch of tradition into their outdoor spaces.
For contemporary outdoor spaces, modern-style Gazebos with their clean lines and minimalist aesthetics are the ideal choice. These structures seamlessly blend with modern decor, creating a sleek and stylish atmosphere.
For those who crave flexibility and ease of use, portable pop-up Gazebos cater to these needs. Whether you're hosting a picnic, outdoor event, or a market stall, these lightweight structures are designed for hassle-free setup and takedown.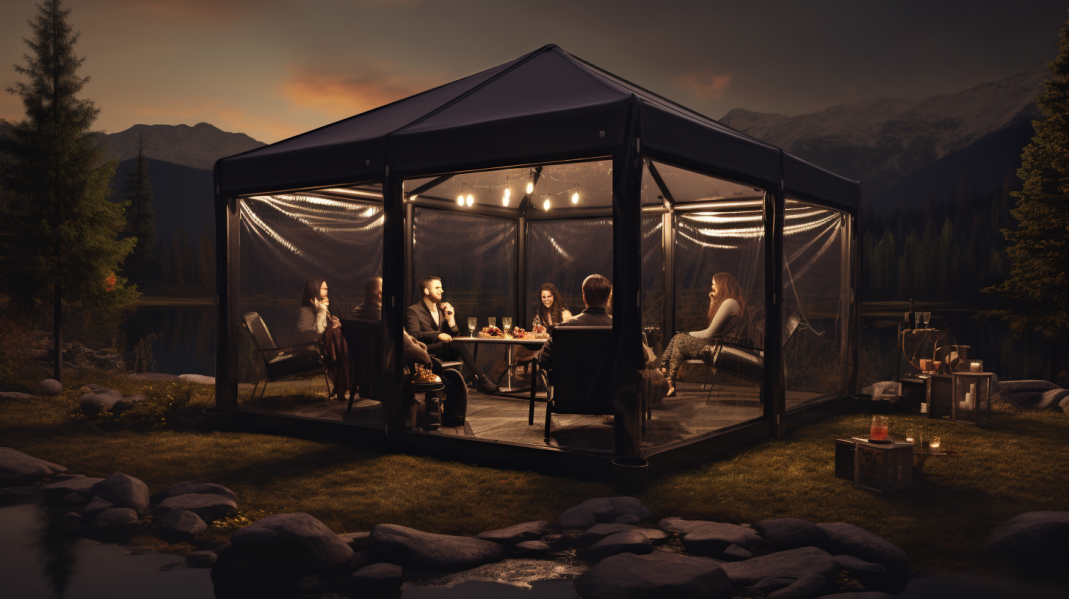 Selecting the Perfect Gazebo: A Thoughtful Endeavor
Choosing the right Gazebo involves more than just picking a design; it's a thoughtful process that considers various factors.
Begin by defining the primary purpose of your Gazebo. Is it meant for shade, dining, entertainment, or a combination of these? A clear purpose will guide your selection.
Selecting the appropriate material is crucial. Consider factors like durability, weather resistance, and maintenance requirements. Common materials include wood for a classic look, aluminum for longevity, and resin for minimal upkeep.
The size of your Gazebo should complement your outdoor space. It should be spacious enough to accommodate your intended activities while leaving ample room for movement.
Choose a Gazebo design that harmonizes with your existing outdoor decor. Your Gazebo should feel like a natural extension of your space, enhancing its overall appeal.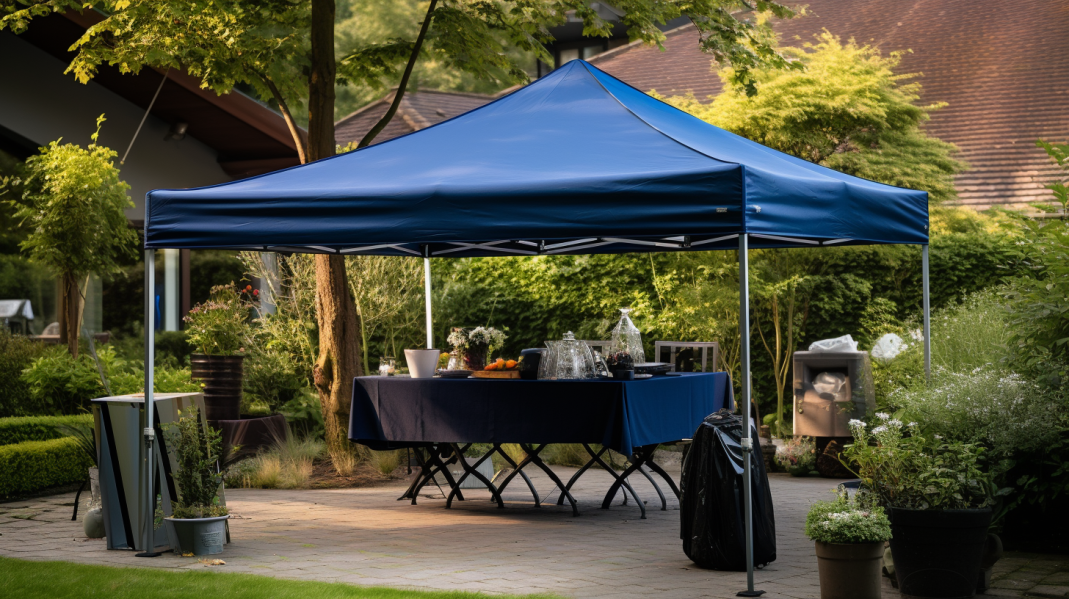 Enhancing Your Gazebo: Personalization and Decoration
Once you've selected the perfect Gazebo, it's time to infuse your personality and style into the structure.
Transform your Gazebo into a lush haven by incorporating plants and flowers. Hanging baskets, potted plants, and climbing vines can add a burst of color and natural beauty.
Select outdoor furniture that complements the Gazebo's purpose. Cozy sofas, comfortable loungers, and a dining set can make your Gazebo an inviting retreat.
Elevate your Gazebo's nighttime allure with thoughtfully placed lighting. Chandeliers, string lights, or lanterns can create a magical atmosphere, making evenings in your Gazebo a memorable experience.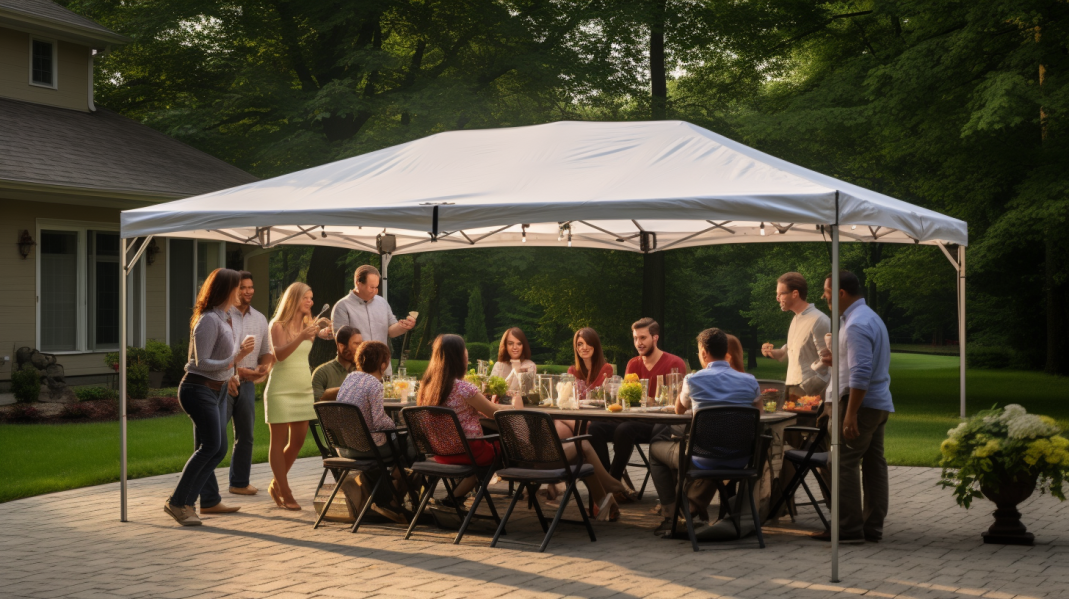 Caring for Your Gazebo: Longevity and Maintenance
Preserving the beauty and functionality of your Gazebo requires diligent care.
Regularly inspect your Gazebo for signs of wear and tear. Address any issues promptly to prevent further damage.
Clean the Gazebo's surface periodically to remove dirt, dust, and grime. Apply protective treatments such as paint or waterproofing to extend its lifespan.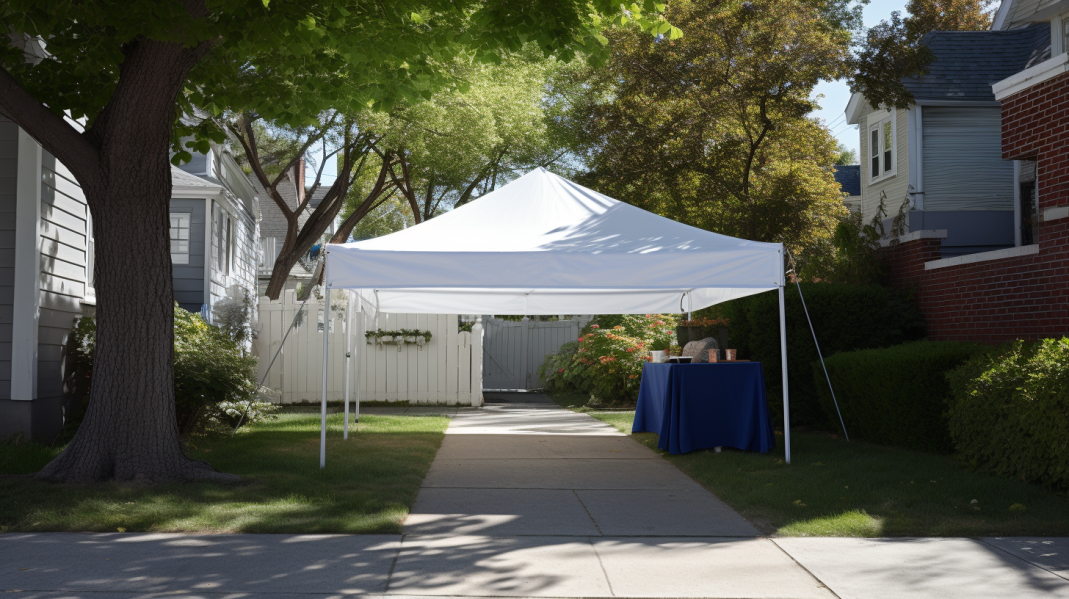 In conclusion, Gazebos are not just outdoor structures; they are transformative elements that can enhance your outdoor living experience. By understanding their multifaceted nature, exploring diverse design options, making informed choices, and infusing your personality, you can create a Gazebo that becomes the heart of your outdoor sanctuary.
The journey of selecting, decorating, and maintaining your Gazebo is an investment in relaxation, entertainment, and a deeper connection with the great outdoors. Your Gazebo beckons, ready to become the centerpiece of your outdoor haven – a place where memories are made and tranquility reigns supreme.